Documentary Film
THE LAST PARTERA (IN PRODUCTION)
(Click title to watch trailer.)
2017 Big Sky Pitch Competition
In rural Costa Rica, a 95-year-old midwife passes on the wisdom of her craft to a new generation of women fighting for their right to choose how they give birth.
Directors | Victoria Bouloubasis & Ned Phillips
DP | Ned Phillips
B Camera | Monica Wise
Producers | Bradley Bethel, Pilar Timpane, Christine Delp, Victoria Bouloubasis, Monica Wise
UN BUEN CARNICERO (2014)
(Click title to watch the film.)
2015 PBS Online Film Festival
2015 NC Latin American Film Festival
2016 Indie Grits Film Festival

A good butcher listens. When customers at Cliff's Meat Market in Carrboro, North Carolina began asking for cuts in Spanish, owner Cliff Collins started looking for help. For nearly 18 years Tolo Martinez has worked behind Cliff's counter, learning "country" English and giving college professors, blue-collar workers and long-time patrons exactly what they want—and always with a smile. Un Buen Carnicero (A Good Butcher) goes behind the courtesies of the butcher's counter on the eve of Independence Day to explore the complex realities of immigrant life while celebrating America's freedom and questioning its convenience.
14 min. - Spanish & English with subtitles
Director | Victoria Bouloubasis
DP, Editor, Color | D.L. Anderson
Producer, B Camera | Mikel Barton
Original Score | Ari Picker
Audio Prod. | Ben Turney, York Wilson
Mix & Dialog Editor | Mike Westbrook
Music | Groupo Kual?, Los Amparito
This film was underwritten by the Southern Foodways Alliance and their Greenhouse Films project, which supports burgeoning food filmmakers through microgrants.
LA COMIDA DE LOS COCINEROS / LINE COOKS AT HOME (2016)
(Click title to watch the film.)
2016 First Place Multimedia Award - Association of Food Journalists
2016 #RightToWork Panel & Screening
2017 Food Media South
2017 Indie Grits Film Festival
2017 PBS Reel South Short Film Award

Before leaving Mexico for North Carolina, Oscar didn't know how to flip a tortilla on the grill. Now, under the direction of a James Beard award-winning chef, he and fellow cooks Javier, Romeo and Ramiro run the line at the high-end Lantern Restaurant in Chapel Hill. The cocineros have adapted to life in a new country by leaning on each other in the kitchen—both at work and at home. Their big Sunday family meal reveals food traditions old and new.
6 min. - Spanish with English subtitles
Direction, Production & Script | Victoria Bouloubasis
Direction, Film & Editing | Andrea Patiño Contreras
Produced for Feet in 2 Worlds; also part of my master's thesis work.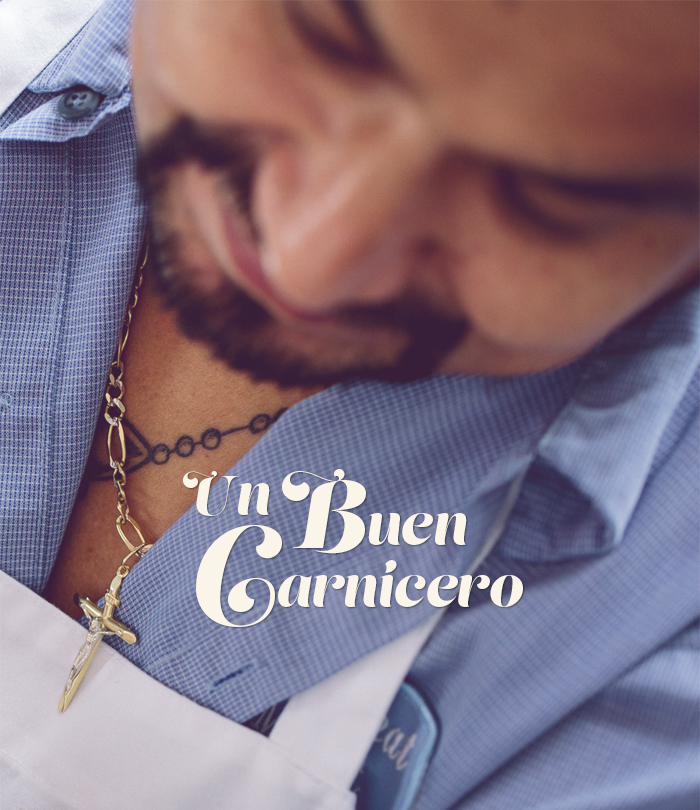 Un Buen Carnicero Vittles Films